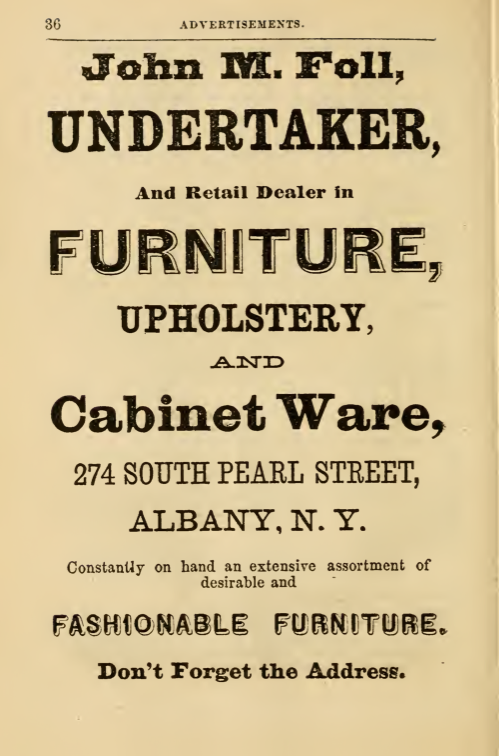 Things that you don't see anymore: a combined undertaker and furniture dealer. Well, of course, making cabinets and making caskets are pretty much the same thing, and it wasn't uncommon for craftsmen in the 19th century to expand their markets in this way. Still, I've seen plenty of furniture makers who also dealt in caskets, but I haven't before seen one who advertised himself as a full-service undertaker. This is from the 1859 Wallace's directory of Albany.
If the numbering is the same, 274 South Pearl Street is now the home of the Giffen Memorial School.
I do recall a store in downtown Schenectady that used to sell pianos and waterbeds. In the '70s, that seemed to make sense.