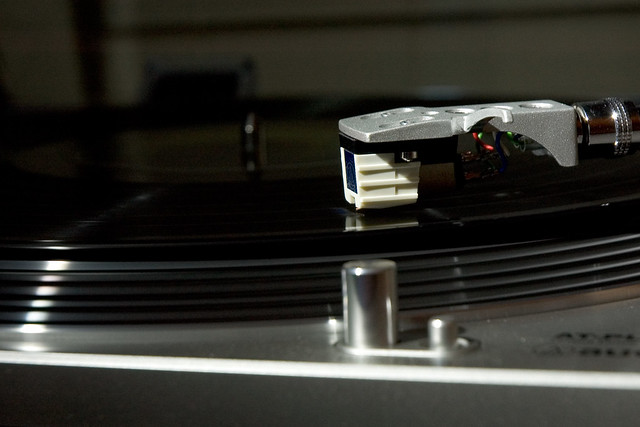 Clever observers, or those few who continued to follow this blog that I started way back in a previous life, may have noticed that it's been nearly a year since I posted anything. The place for random screeds that I started back in 2002, back when blogs were where the internet was at, certainly served its purpose for many years. And I can't say that sometime in the future I won't be back to a place where I'm up for sharing boring minutiae of my daily life – of course, that's the purpose Facebook serves for most of us these days – so I won't be closing this out.
But I am up to something new, and it's just as minutiae-filled: I'm going through my record collection, album by album (perhaps in something like alphabetical order, perhaps not), and talking about my memories of the albums themselves, the music, the places I bought them — everything that served as a huge and enjoyable distraction in my early years. So, it's called Vinyl Distractions. The full articles are there. There's an obligatory associated Instagram account, of course. There's even a Twitter feed.
Sometimes it will stick to the music in question, but I can't promise that it won't ramble off into memories of old department stores, chemistry sets, and running up the walls of police stations. That's what happened when I talked about ABBA's Greatest Hits.
So, meet me over there.
Or, if you're one of my historically minded friends, keep on following me at Hoxsie!, which, although somewhat slowed down, has not stopped and will continue until the end of time, as far as I can tell.